Workshops
multi-cultural & multi-arts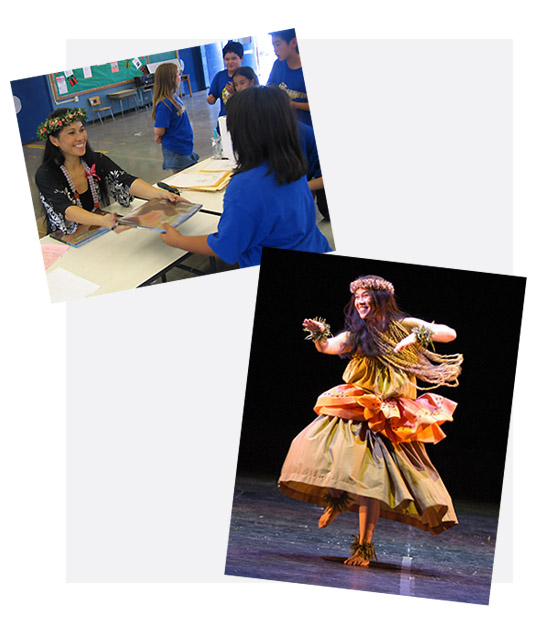 Workshops & other sessions for the 2017 school year. For more info, send a message using this contact form.
Kid Lit Programs
An exploration of literary, art & cultural themes. The School Assemblies Program is suitable for large audiences (up to 200)–it offers a behind-the-scenes view of my publishing path in writing and illustrating my first book, the award-winning, retold Hawaiiana folktale The Sleeping Giant. Workshops, Presentations and Readings for small venues such as libraries and classrooms, vary in material covered and may be customized to the organization's needs. For more info and to book an event, please contact me here.
Art Workshops
Visual Arts with a mix of multicultural elements and literature and/or science themes. Special emphasis on age-appropriate process and experimentation in various media culminate in unique student works. My workshops are offered through Young Audiences of Northern California (locate my listing here) and by direct arrangement with me–send inquiries via the contact form.