HONU AND MOA, the latest book by Edna Cabcabin Moran, is available for purchase at Barnes and Noble at Ala Moana Mall in Honolulu plus other stores in Hawai'i and at select bookstores in the continental USA. Buy it online at Hawai'i Gifts and Amazon.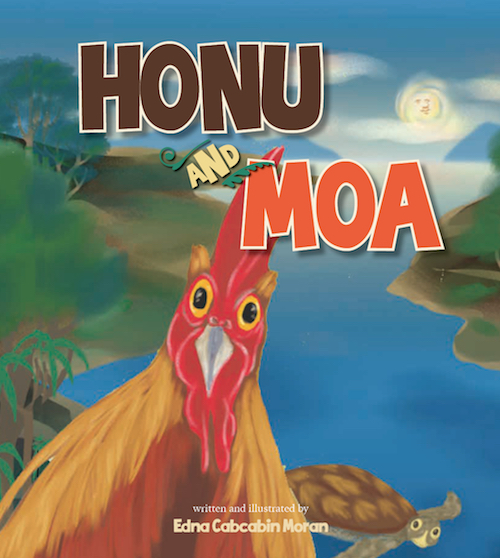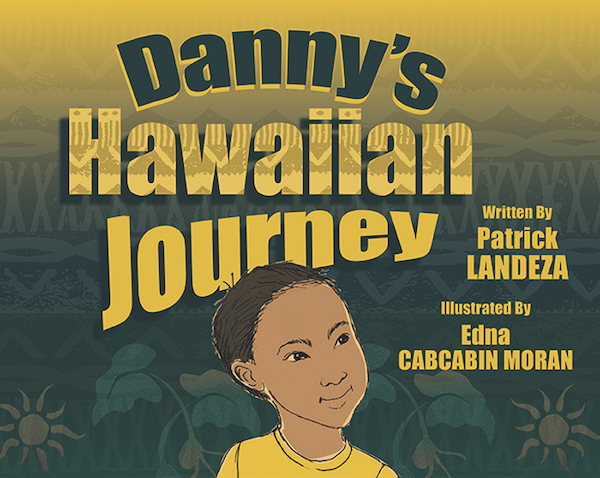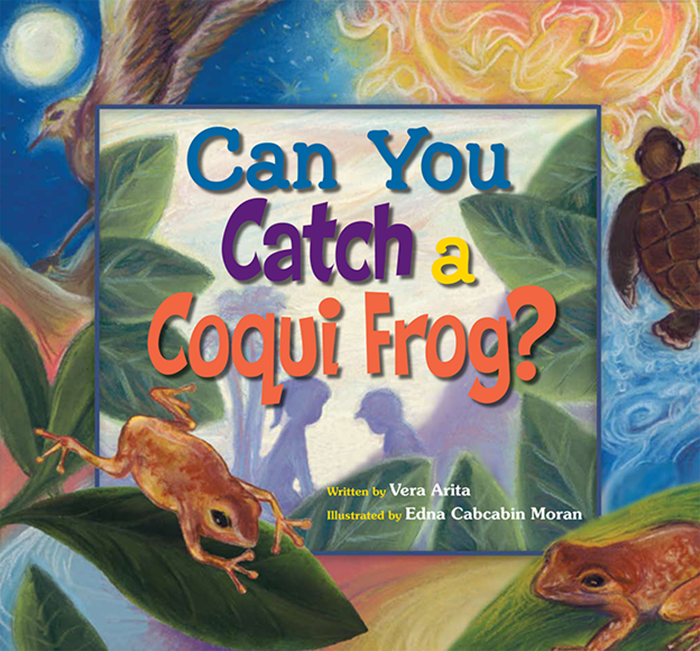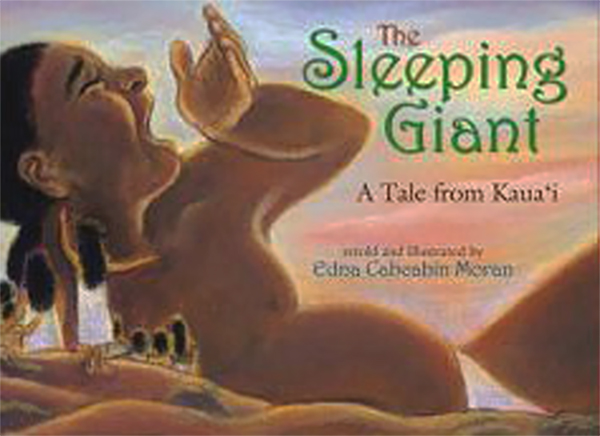 Honu and Moa
Written & illustrated by Edna Cabcabin Moran.  BeachHouse Publishing, 2018
Moa, a loudmouth rooster, challenges Honu, a calm green sea turtle, in a race to determine who owns a clear, cool, Hawaiian spring. The bright Sun awakens them early the following morning, and the race begins. Honu uses her strength and perseverance to push against the strong currents of a stream. HONU AND MOA is a humorous spin on a well-known fable, set in beautiful Hawaiʻi featuring characters whose cultural significance continue to influence the islands today.
Read the full review from Multiculturalism Rocks! here.
HONU AND MOA earned a 2019 Aesop Accolade from the American Folklore Society. Read about it here in the Children's Folklore Section.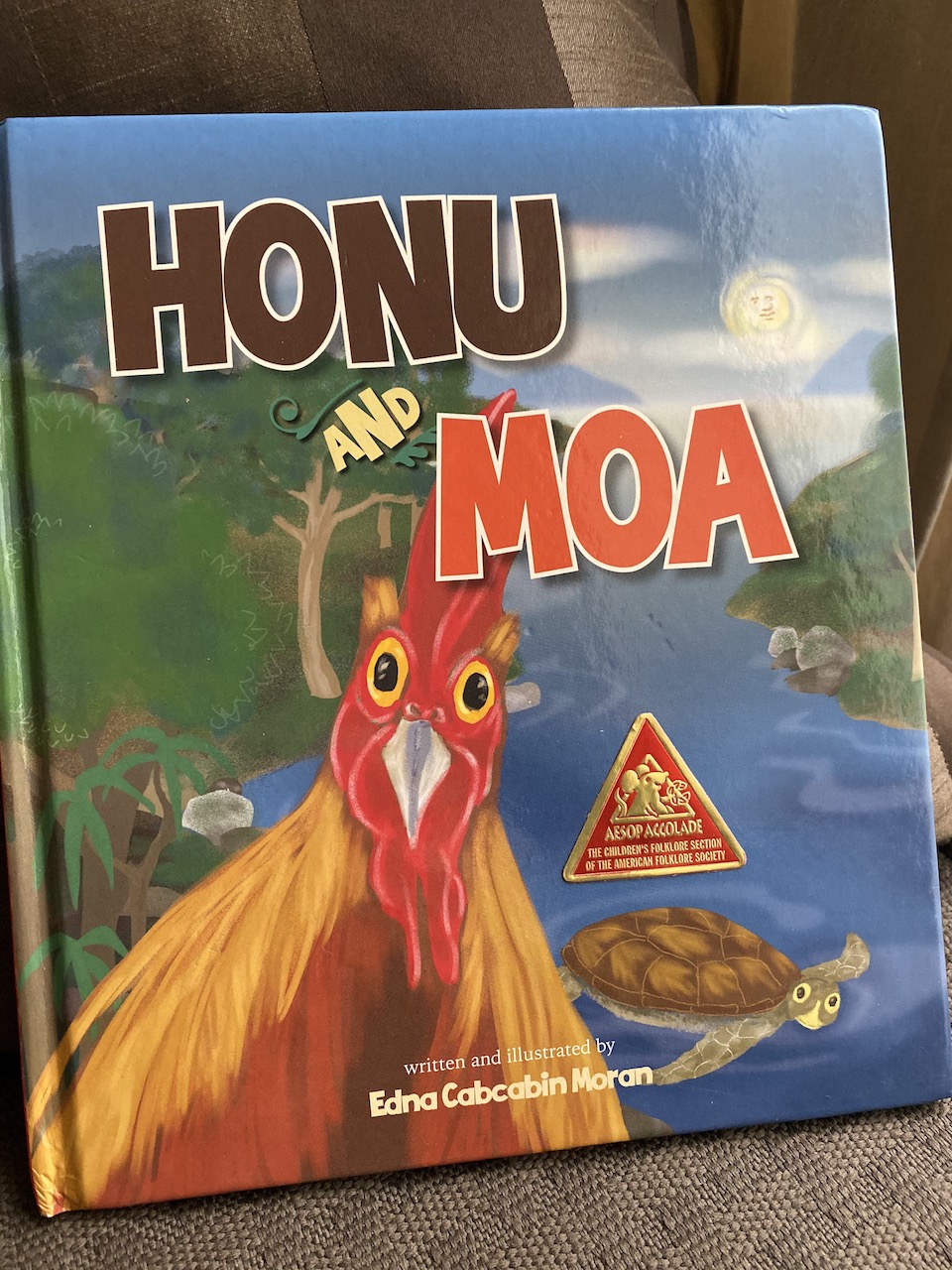 Danny's Hawaiian Journey
Written by Patrick Landeza, Illustrated by Edna Cabcabin Moran, Addison Street Press, 2013
In DANNYʻS HAWAIIAN JOURNEY, a mainland-born Hawaiian boy comes to grips with his cultural identity. Read more about the book in the list: Books Featuring Asian Americans, Pacific Islanders for Kids and Teens.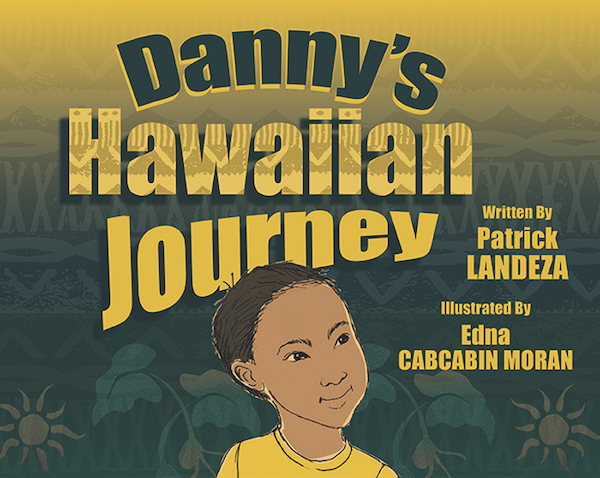 Can You Catch A Coqui Frog?
Written by Vera Arita, Illustrated by Edna Cabcabin Moran, BeachHouse Publishing, 2009
CAN YOU CATCH A COQUI FROG? is a colorful introduction to some of Hawai'i's most well-known animals from the titled coqui frog to the monk seal. The rhyme can be sung to the popular tune Do Your Ears Hang Low.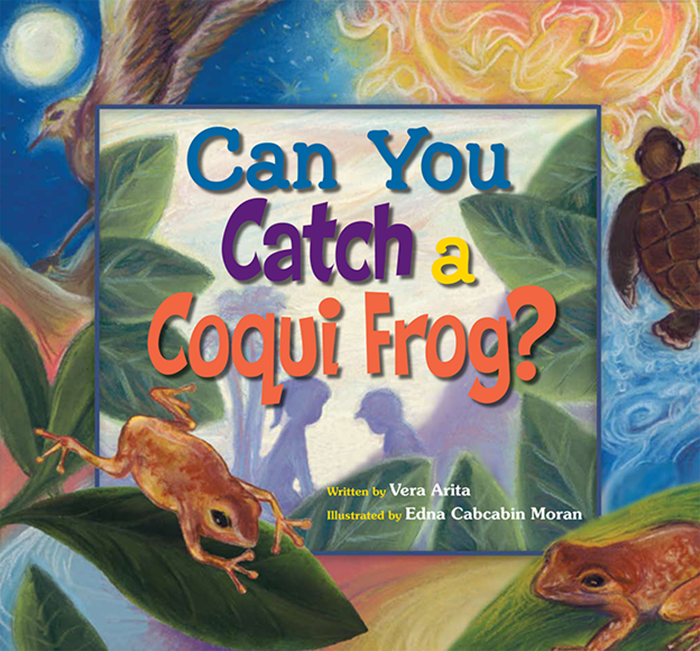 The Sleeping Giant: A Tale From Kaua'i
Written & illustrated by Edna Cabcabin Moran, BeachHouse Publishing, 2006
Fed poi by the villagers of Kapa'a, a small, weeping fish grows enormous, then transforms into a giant man, but there is not enough poi on the island to satisfy his true hunger.  (WorldCat Library)
Awarded the 2007 Ka Palapala Po'okela Honorable Mention for Excellence in Children's Hawaiian Literature by the Hawai'i Publishers Association.
Reviews on Goodreads are listed here. A thoughtful book review from the wonderful but now defunct children's literature blog, BookBuds, may be found here.